Dr. Mike Hamlet
SENIOR PASTOR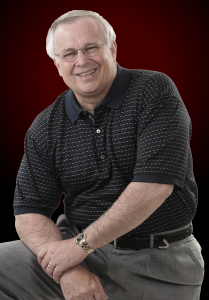 Dr. Hamlet came to First Baptist North Spartanburg in January 1985 from Houston, Texas. During his years serving in S.C., he has served in multiple positions in the South Carolina Baptist Convention, including serving as President of the Convention, President of the S. C. Pastor's Conference, and Chairman of the Executive Board. Dr. Hamlet has also served on the Southern Baptist Convention in many capacities.
In the state of South Carolina, Dr. Hamlet was a recipient of South Carolina's highest award for public service…The Order of the Palmetto. He was also honored when he was a recipient of the E. A. McDowell Award for Christian involvement in the public arena in politics, government, and community affairs. He has served on numerous committees and boards, both locally and statewide.
God has endowed Dr. Hamlet with leadership ability and people skills and the drive to use these skills to bring First North to be one of the leading churches in the country. He knows how to lead a church, proclaim God's Word as it applies to today's life, and pastor a church of 7000.
Mike and his wife Laura are the parents of two children, Allison and Andrew. For the past 14 years, Laura has taught at Spartanburg Christian Academy. Following in her mother's footsteps, Allison teaches in the Charleston area. Andrew, and his wife, Jessica, are active members of First North and have blessed the Hamlets with their first grandchild, Harlow, who is the "apple of their eye."